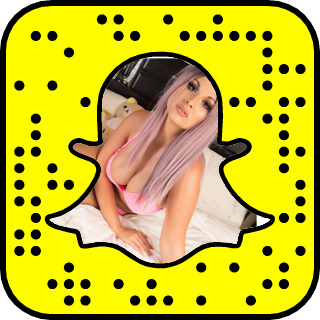 What is Bailey Jay Snapchat?

Bailey Jay Snapchat
Premium Snapchat Account
View Private Snaps
Bailey Jay
If you want to experience a true TS star it is definitely Miss Bailey Jay. This lady is on fire, and she has the fans to prove it. All you need to do in order to check out this lovely lady is see the content she offers on the Bailey Jay Snapchat account and you will be looking for her performances on all of the relevant porn platforms.
This girl is simply irresistible and once you see her in action you won't be able to get enough, this we guarantee. That is one of the main reasons she is topping our charts as the most sought after trans pornstar. Now, before you go and check her content you should perhaps get to know her a bit better, and that is where we come in, just keep on reading and you will get all the juicy details you can possibly want.
Everything you wanted to know but were afraid to ask about Miss Jay
Bailey was just fifteen when she started her transition. And you might have noticed that her face, breasts, and entire body look exceptionally feminine, however, she has not yet decided to do the gender reassignment surgery. When asked about this, Miss Jay stated the following – "Tbh I only want a vagina when I wanna go out in yoga pants and not look like David Bowie in The Labyrinth from the waist down".
Now, we have mentioned that absolutely perfect body, so it is only natural for us to describe it properly – well - she is 5'7 tall and has the ideal proportions- 34D – 26 – 36. Now, if you prefer blonds or brunettes, it doesn't matter, because when it comes to hair color this girl has tried it all, black, brunette, blonde, red, auburn, blue and pink. Miss Jay stayed quite tempered when choosing her tattoos, she only has bow designs on either side of her lower abdomen, very recognizable but still not overpowering.
Now there is something not many know about this little vixen, and that is that she loves podcasts and is the author of several. The Bailey Jay Show, which she does with her husband, photographer Matthew Terhune. The Trans Witching Hour with Bailey Jay and Blood Lust with Bailey Jay. The first one deals with spirituality while the second is all about horror. Finally, she has found time to co-hosts the transgender and transsexuality advice podcast Sugar and Spice with Jen Richards of We Happy Trans. The girl simply loves this medium and I very active, especially within the trans community.
But, let's be honest you are here to find out a bit more about her porn career, so let's get kinky.
Meet Bailey Jay the pornstar
As always, it is best if we start this from the very beginning. So, the year was 2008 and Bailey, at the time known as Line Trap began to appear in adult film scenes that were predominantly based around popular cosplay and anime themes. Yes, this was something she loved back then and loves to this day, you could find her on websites such as SM Yum, now Grooby Girls.
Her career quickly got the much-deserved momentum and in no time, she launched her very own official website, TS-BaileyJay.com. She uses it as a sort of platform where she continues to post all manner of solo, fetish, femdom, soft-core and hard-core erotica content. Of course, that is not her only platform, she is also very active in social media. Just check out the Bailey Jay Snapchat and it will become clear to you why she has such a big following.
Ow, this is not to say that the Bailey Jay videos are not getting all the deserved attention, after all, they are in high demand across all of the porn platforms, and she has the awards to prove it. Miss Jay has won several "Transsexual Performer of the Year" awards and is a proud owner of the 2016 AVN Awards — "Favorite Trans Performer (Fan Award)". And in 2017 she was nominated for the "Best Internet Personality" at the Transgender Erotica Awards. The industry definitely took notice of this TS star and she has been on top of her game for years.
Bailey Jay TS pornstar is one of the most coveted in the adult entertainment industry. And just when you thought it couldn't get any better, Bailey Jay unveiled her very own virtual reality porn site BaileyJayVR.com in collaboration with SMC Network. This hi-tech solo site enables fans to share some intensely immersive sex scenes with their favorite TS girl. As she, herself put it -"Hook up with me in VR it and it will be like you are right next to me. It will be as if I am feeling you, touching you, whispering in your ear…".
We cannot wait to find out more about this stunner, and probably neither do you. So hurry and check out her Snapchat account and get that coveted content. You are bound to be hooked for life after it. So have fun and enjoy getting to know Bailey up close and personal.